Beresheet, the lunar lander built by Israeli space nonprofit SpaceIL, crashed into the surface of the moon on Thursday.
It would have been the first privately-owned lander on the surface of the moon, and would have made Israel the fourth country to reach the surface of the Moon — but the craft experienced engine failure during its final approach.
"We have a failure of the spacecraft," said Israel Aerospace Industries general manager Opher Doron on livestream, according to CNBC. "We unfortunately have not managed to land successfully,"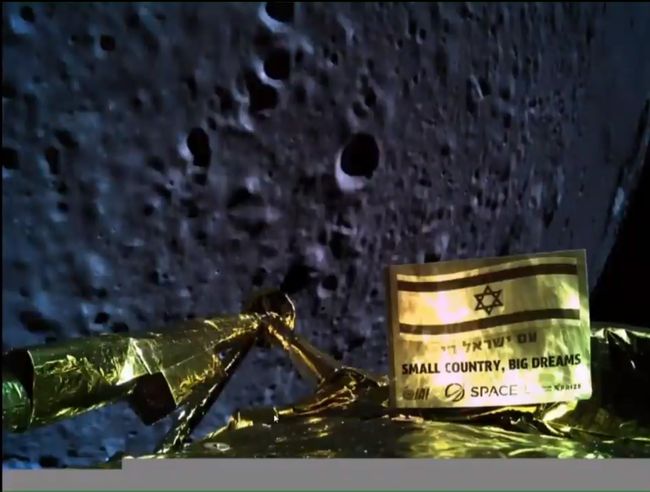 As Beresheet was approaching the surface of the moon, the main engine failed and Beresheet was forced to reset the engine.
With about 10 kilometers left to go (6.2 miles), the main engine cut out and the lander crashed into the moon traveling at about 134 meters per second, according to the livestream.
"We failed the first try, we'll make it in the second… within two years we'll try it again," Israel Prime Minister Benjamin Netanyahu said, according to CNBC.
The competition ended last year without a winner, but SpaceIL and IAI, the country's biggest aerospace and defense company, continued working on the 5-foot-tall (1.5 meters) Beresheet. (Some other former GLXP teams, such as Florida-based Moon Express, have kept going as well.)
Last month, the X Prize Foundation announced that SpaceIL could win a special $1 million Moonshot Award if Beresheet successfully landed on the lunar surface.  Just minutes after the moon crash,  X Prize founder and Executive Chairman Peter Diamandis and CEO Anousheh Ansari said SpaceIL and IAI will receive the award despite failing to land. 
"I think they managed to touch the surface of the moon, and that's what we were looking for for our Moonshot Award," Ansari said.
"And also, besides touching the surface of the moon, they touched the lives and the hearts of an entire nation, an entire world, schoolkids around the world," Diamandis said.